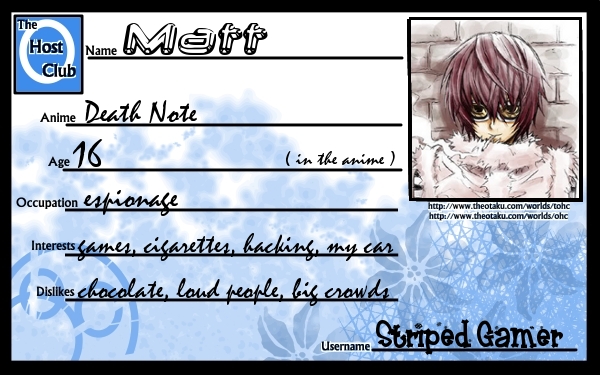 ha oh crap xDDDD i can be a ninja on this site...

Win? I think so.
My name is Matt. That's all there is to it. Join me in TheOtaku Host Club. There you can try to win my heart ;D maybe... haha.
Lunastarz World
Rein Akria's World
send either on them a PM asking to join, then tell them that you would like ME to be your host~
Because I am just that amazing, no?
-Matt-