Hey everyone!
Ikemarth here again to show you another paper creation that I stumbled across. After posting my Vaporeon friend on Facebook, I got a request from my brother's girlfriend for an owl, as she loves Owls.
[This is one that I made]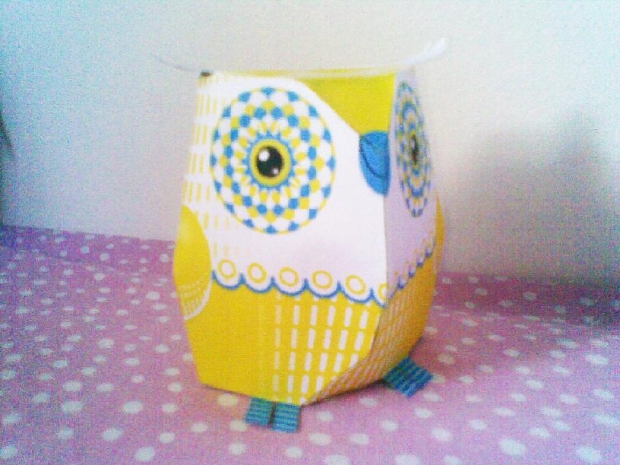 I came across this adorable Owl creation and template by 3eyedbear.com. Now, we all know owls are one of the wisest creatures as it shows us in cartoons and storybooks. As is said on the site, these are like little guardian Owls that prefer to be placed in your bedroom; since owls hunt for little scary creatures by inborn instinct. So, your little paper owl will watch over you.
Now, these Owls are much easier to make that my previous Vaporeon creation. All you need to do is to follow the Key on what action to take on the different coloured lines, and glue by following the order of numbers. It's really that simple once you start.
These cute creations come in a range of different colours and even have their own little names. If you wish to see the other colours, look for the different names on the site (such as Owly, Otus, Hoothoot!, Red, Tunkuruchu, Shelbey, Lowly, Orly, Sophia, Brady, Octavia, Bubblegum, Charlie. And click on the name, and the template should appear.)
If you wish to make the Owl design I made go HERE
And if you wish to see the other owl colours or other designs go HERE
Enjoy!