I'm Senri Shiki *bows*
from Night Class.
I also work as a model.
Unlike the others,
I don't have a strong emotion towards the Vampire-Human Co-existence.
Humans, Don't worry..
I only eat pocky,
And I only drink blood when I really needed.
I'm a host of the Otaku host Club.
Please be nice with me.
yoroshiku. =.=
For my Fans, just PM/Comment me.
And for those who wish to be my fan,
just contact Luna-san or Rein-san.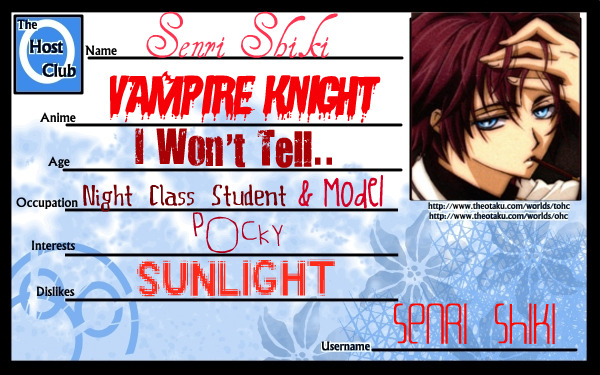 +SS+