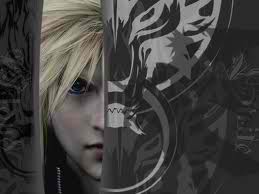 So as you can tell this blog is about Final Fantasy. Here you can share experiences about the game, and what makes you like your favorite character. I'll tell about my experiences about the game, and what I love about the game. Also if you couldn't tell I LOVE Cloud Strife!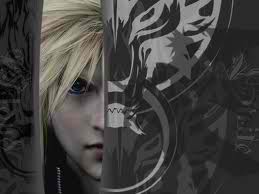 So my favorite character is Cloud. Cloud is my favorite because his Awesome sword, and because he is pure awesomeness!!! I like Vincent Valentine, Sephiroth, Zack, and soooo much more! I mainly prefer Final Fantasy VII because it's a lot of fun!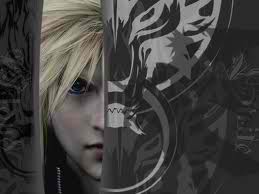 How did I first play Final Fantasy? I started when I was at a cousins house, and saw a Final Fantasy scroll with Cloud on it.(that's another reason I like Cloud!) I thought that he look awesome and decide to go home and play Final Fantasy VII Dirge of Cerberus. The longer I played I didn't stop, I kept going. With all my video game experience I personally thought the game was easy, but I loved it all the way! My brother and I plus family, enjoy the heart beating experience, and we have civilized arguments on who could beat who.(I always go for Cloud!)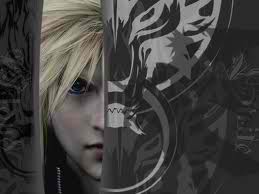 Instead of playing Dirge of Cerberus all day I also play the following games, Zelda, Skyrim, Fable, Dragon ball games, Call of Duty, Pokemon, and WAY more! I also go outside and run, chase my dogs, shoot guns and bows, and enjoy the fine outdoors! I love to draw anime, I started in January of 2012, and I drawn DBZ for the first drawings. Here soon I will start to draw Cloud and the rest of the Final Fantasy gang!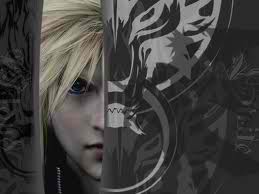 I prefer Final Fantasy VII because it was the first FF games I played. Also they have my ALL time favorite characters and the story line is heart breaking and thrilling! My next favorite FF games are the Final Fantasy XII and Crisis Core. I play the old school Final Fantasy's to! Even with my video game experience the VERY first Final Fantasy is SOOOOOO hard I can't even destroy a wild pony!! So as you can tell I need to work on that game!!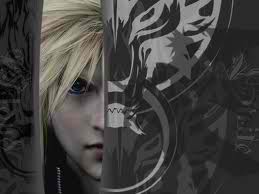 So one question I have right now... what is your favorite Final Fantasy character? ( It can be from any Final Fantasy!!
)