Cerberus: Leave now, mortal! The likes of you are forbidden in this land. You who are powerless are not worthy to set foot here.
Dante: Wow, I've never seen a talking mutt before. You know in a dog show, you'd definitely take the first place.
Cerberus: You, a mere human, make a mockery of me?
Dante: Easy, Fido! How about I take you out for a walk? Come on puppy. Let's go!
Cerberus: You'll regret this you worm!
Dante: It's showtime. Come on!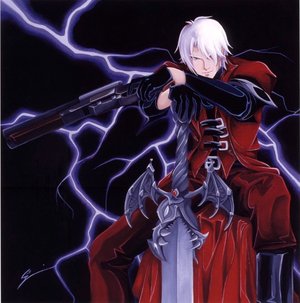 Welcome to Devils Cry! This is a world dedicated to Devil May Cry's Dante! Here ill post my fanfictions and various other Devil May cry goodies! ENJOY!