Hey, guys. Got an announcement for you.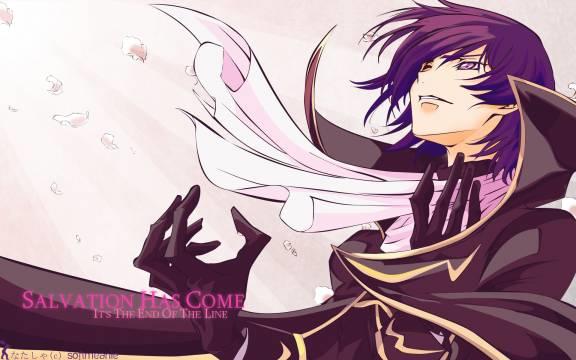 Are you an normal fan or hardcore fan of the amazing anime series Code Geass: Lelouch of the Rebellion? Or do you not know what it is and you want to know more about it?
If all of the above, do I have an offer for you!
I'm an graphics designer (meaning I do up signatures and other things) named Ashelia Blaze on a forum called Refrain (named after the drug in CG). Users on the forum talk about Code Geass--the anime, the characters, the Knightmare Frames, and even the legendary power of Geass as well; among other things.
The forum even has a fansite dedicated to the series! :D Ain't that cool?
Now, if you really want to join, click this link and it will take you straight to the forum.
If you wanna see the fansite, click on this link to go there. :)
Hopefully, I'll see you on the forum. Maybe I'll even greet you there! ;D