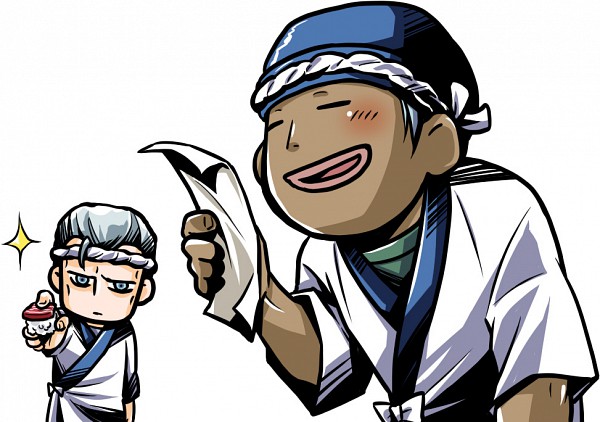 So you want to live in Ikebukuro, yes? Well, first thing first. You will need to fill out paper. It tells us who you are and get coupon for Russian Sushi, you like yes? Follow me, you do it like this, see?
-------------
If your character is not attending school(age not choice), you do not need to fill out Favorite/least favorite subject.
You can have up to two characters, we might up that to three if everything goes well.
Once people start joining, we'll have gangs. Until then, do not fill out the gang.
Once you're done filling the sheet out, PM it to me.
Name:
Age:
Height(cm):
Weight(kg):
Hair:
Eyes:
Birthday(don't need to include year):
Blood Type:
Hobby:
Things they like:
Things they dislike:
Favorite subject:
Least favorite subject:
Foods they like:
Foods they dislike:
Gang:
Other details/info:
-------------
There are plenty of other dangerous guys lurking around, so I'd watch my back if I were you.