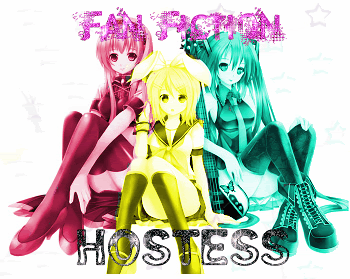 I heart Fan Fiction,do you? Yuppy,almost everyone loves to read them,even the most creative!
I,Chiyoko Yamamoto,love to write Fan Fiction,but to afraid to show it off.That's why i will let you write your very own anime Fan Fiction and post it here..it can come in many genres,such as:
Horror
Romance
Action
Adventure
Drama
Other
You can use any anime you've always wanted to write fan fiction about.I hope I get to see some very good fan fiction from some creative Otaku Members,and it must be PG.13 or under to post,please contact me (PM) if you want to be added as a guest poster for the Fan Fiction Club.
Also,i would like to point out if you want to post Fan Art,or Fan Videos,i'm okay with with that,too.
Fan Fiction Club Members
Artgrrl +
sasoriofredsand +
Pantera17 +
inufluffy12 +
Clueless101 +
Short Fox Demon +
Hikokoromi +
determinedcat + +
dark flame master +
Twilight Tiger +
MariaCarlotta +
HanakoAnimeaddict +
Sakkee +
FFC Artists
Clueless101
Hikokoromi
FFC Video Creaters
inufluffy12