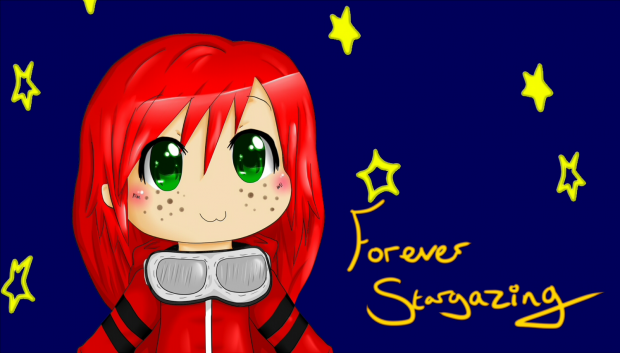 I guess this is ill be my sort off blog type thing were I will post the things that happen to me, stories, and some random jokes.
About Me
Nicknames: Ell, Spoon, Lenor-chan. My uncle calls me, Chief(I haven't got many)
Nationality: British
Description: Short, dyed red hair, green eyes, knower of random facts, geek (and proud), quiet.
Fave bands: Paramore, My Chemical Romance, Bloc Party, Florence and the machine, Gorillaz, and Mumford and sons.
Fave comedians: Rich Hall, Russell Howard, Hugh Dennis, Ryan Stiles, Dara O'Brien, Milton Jones.
Fave Manga and Anime: Hetalia; Axis Powers, Fruit Basket, Lucky Star, Pandora Hearts, Pokémon, and Digimon.
Fave Games: Professor Layton, Sims, Pokémon, Kingdom Hearts,
Fave Movies: Sherlock Holmes (the one by Guy Richie), Alice in wonderland,
Likes: Anime and Manga, geeky boys, Doctor Who, Seth Green, music, chocolate, reading, history, drawing, computers, comedy shows and most importantly stars.
Other Accounts: Deviantart Tumblr Weasyl
My Other Worlds = Open Sketchbook Photo Album