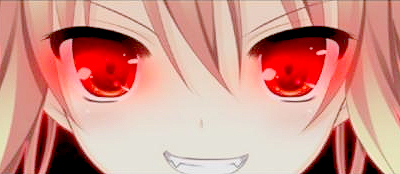 Night creatures, Evils, Killers, Kidnappers, all the bad is with us. But the best suited for us is BLODD SUCKER.
Yea... we drink blood, that make us different then normal human, and make us stonger and seem superior...
But hey... want to know the fact?
We strugling to live too, everything is just a cover. We binded by the rules, which not favorable for weak vampires and newborn. Hates by human, hiding from hunter, keep ourself away from slavery, trying to find a place to stay.
But hey! A big event changed it all
We now live in peace, with our clan and our family, no slavery, and no hunters. Well I want to say that but, the hunters nowadays are worse and the competition amongs clans is... *sighs* Its still just a cover.
I'm a vampire, an old one known as elder. and I tell you this,everything is not as good as you saw. And I'm telling this to you young vampires, you, the one with the will of living in peace. Brace yourself to keep your freedom but be careful for a beast who always on your back, and be careful with what will others react!
This is the world where vampires born, live and death, kill or killed, hunt or hunted, eat or eaten. Let see how you'll survive...