So in this moment I have 5-6 draws started that I have to color or finish, but since I'm stupid I feel like drawing something else ahahahderp. I feel like doing another Stabilo point pens colorful sketchy thing like this: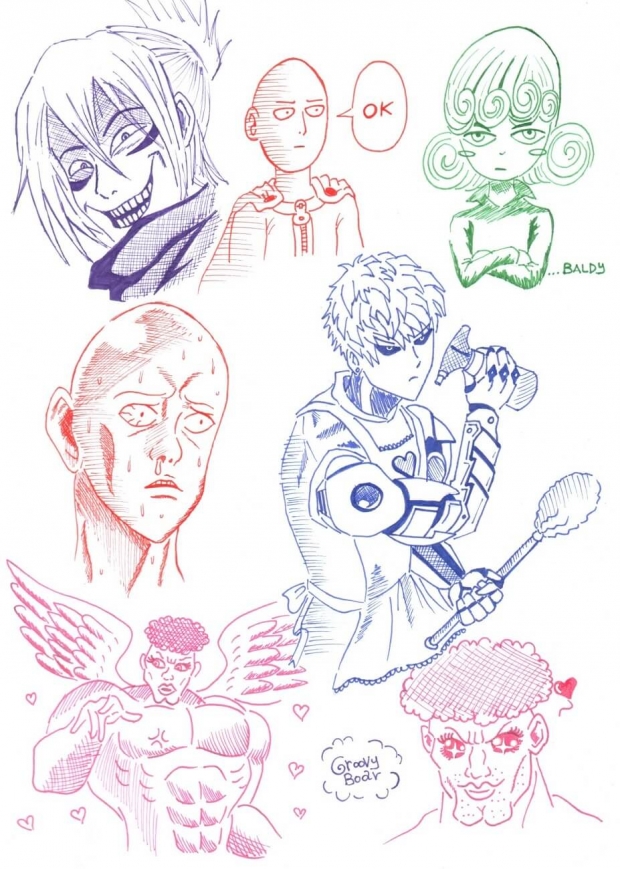 And I was thinking that people here have such interesting nice OCs, so instead of drawing the same old things, why not try drawing other people OCs? so yeah if you want me to draw one of your OC just comment here with the names if you're interested! every kind of Ocs are welcome! (can't draw old people if you have old Ocs though) Oh and you can also tell me if you prefer that I use a specific color for them, or I will chose randomly or for the hair color, I don't know ahah!
the colors I have are:
Black
Brown
Red
Orange
Yellow
Light green
Dark green
Blue
Purple
Pink
I would prefer to do only three OCs for person (so I can draw more people OCs, I use a normal A4 sheet of paper so I can draw a lot of character there) and put a link with a reference picture of the OC. I will use only the reference picture so make sure to link the reference that you want to see in the final draw. I'm not sure if I'm going to draw only faces or part of the body too, it depends of many of them I have to fit in the draw (I can also do two draws I don't know yet) And of course the Ocs will look slightly different in my style but that was kinda obvious no?
To do List:
Pink and Green for SmallxLady
Lafayette and Dmitri for moonlit dream
Kiippon for Ametsu the Ninja
Rem for kita mikichi
Keba for Keba Si Rota
Chernobog for DeathSeraph
Vekter/Elysia for thelostsindar
Kyte for Kaerlyn
Stay groovy ;-)