Welcome to my world.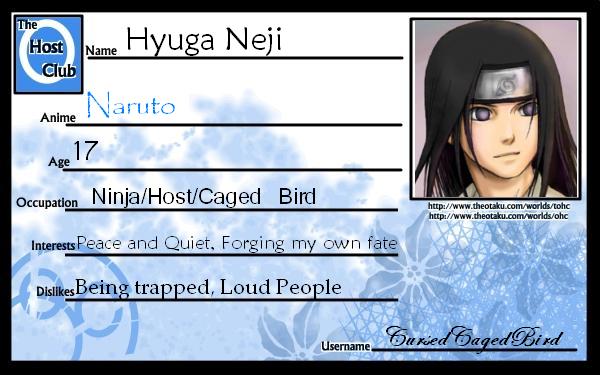 As you may or may not know, I am Hyuga Neji of the Leaf Village and of the Hyuga clan, and a host of the Otaku Host Club. I am here to make you girls happy, so please, don't hesitate to message, comment, or become my fan. I may be a little cold hearted at first, but try and thaw it out and claim it as your own.
The Otaku Host Club
Please, enjoy yourself, and refrain from any cursing and hostile behavior to others while in my world.
CursedCagedBird