WOOHOO FOR FINAL FANTASY!!! ALL FINAL FANTASY FANS WELCOME! now for a formal intro.
Welcome to Shinra Electric company. Rufus Shinra is the head of S.E.C. His subordinates are Reno, Rude, Tseng, Elena, Rod, Vincent, and other few. There is a resistance group named AVALANCHE. If you see Cloud Strife, Barret, Tifa, or anyone else, inform a turk or a higher up. As for me, my name is Nina IronHeart. I am also a turk working with Tseng. but im of no .... imidiate importance. Enjoy your stay at Shinra (and my world) and Roam around Midgar if you please.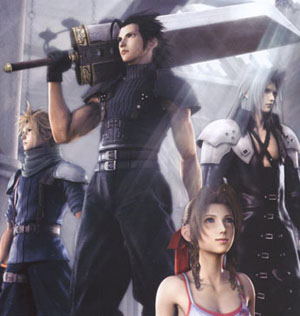 i know its trinity blood, but the songs to amazing to pass up.