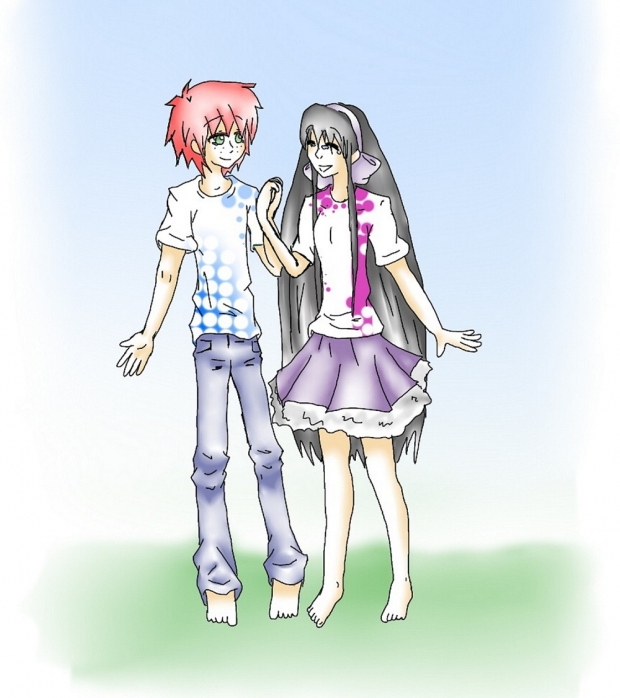 I've been playing with the idea of pairing up Dewey with either Jessie or Jackie, but I'm not sure, at first I was leaning towards Jackie and Dewey, but now I'm more towards Jessie and Dewey now, I just think their more suited for each other, but then I feel bad for Jackie.
Oh and do you guys like the older Dewey in this pic?? It wasn't meant to be like that but it sort of ended up that way~ and they're crying tears of joy and happiness!
but the picture was inspired by this and I thought it was so beautiful! and I was thinking of like having all my oc's doing that and may be asking if anyone else wanted to draw they're own oc's and like add them to it, but I'll probrablly do that in the summer
this on it's own I like, but maybe change the posse a little, I'll have probrablly finish this by Monday or Tuesday.
Well I hope you all like it and please tell me what you think! Thanks!