Included: Xio, Delin, Rosie, Fresia, Luca, Estelle, Tanner, and Kiki
THIS IS A LONG POST!!! :D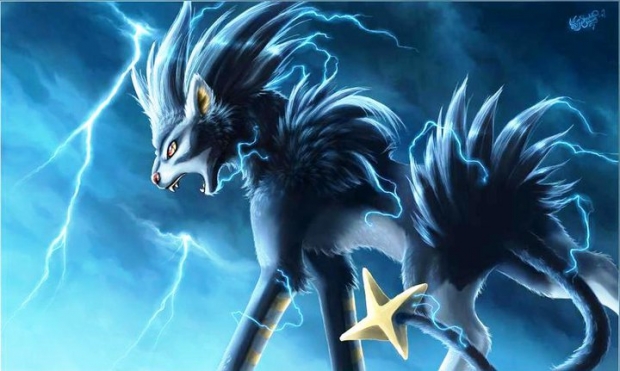 -Xio-
Honestly, I was bored being at the festival because one, I wasn't able to do anything with Kiki and two well watching her brother win all these prizes was far from exciting to me. Actually it did seem to pick up when Kiki took the stage and sang a song called "Bad boy," which I agree was very appropriate for me. After her great performance, I applauded her but noticed some guys approaching her, so of course I stepped in because I had no desire to have a scene appear at the festival. Once, that was done she excused herself to go to the bathroom and Rally went on his way to find his sister Gaia and here I was left alone.
Whatever, I didn't care too much and besides I was being followed as I walked off. Not sure by who but there was someone following me so I figured I would let him do what he wanted. I grabbed my cigarette out and used a spark to light it as I continued on my way as I quickly used a double team. My double walked into a restaurant as I watched the stranger who trailed me from the shadows behind him. Oddly, the idiot walked into a poll and sat down. Haha, stupidity at it's best.
"Just my luck, I could have seen something really cool happen and then I run into a damn pole…" I heard him mumble as he cleaned himself off.
"What were you hoping to see huh?" I asked sitting on the table behind him. He quickly fell over from being scared.
"AAAH!!!" He kicked on the ground. "DUDE don't do that! You scared me!"
I smiled and then tilted my head. "Strange…"
He got up and dusted his pants off. "What? What's strange?"
"XIO!"
"Hmm?" I turned my head to see Roselyn approaching both of us as she waved to me. She was wearing a white robe with lining of pink roses on it; her belt was pink with a gold tassel around her waist as well, along with a pink follower resting in her hair. She honestly looked more human then a Roselia. Yet she was very stunning in her wardrobe.
She walked over to me, "Umm Xio can we talk?"
"Whoa!" The guy who stalked me said in astonishment.
Her nose wrinkled up as she looked at the man. "I'm sorry do you two know each other? I hope I wasn't intruding."
"Honestly, I don't know. He's, I suppose, my creeper gay stalker or something." I shrugged and let out a small chuckle. "I guess I am flattered but I only have eyes for women."
He immediately turned red and began to rub his hair in a frantic, "NO NO NO NO NO! It's not like that!! I mean you look like a badass and I like your clothes…"
"You're not helping to prove your point when you say that." Miss Rosie sighed.
"ARGH! I just had a gut feeling and thought I might get to see a fight or something because those guys ran off from earlier." He cried.
"Did something happen Xio?" Roselyn asked turning to me.
"No not really, just some guys approached Kiki after she sang on the stage earlier." I sat back and puffed the smoked out to the side.
Suddenly Rosie grabbed my cigarette and tossed it on the ground and stepped on it. "Stop that, it isn't healthy."
A sly smile grew on my face as a slight chuckle and shook my head. "Okay whatever…"
"So who is he?" Rosie asked as she sat down in front me. "I haven't seen a costume of a pokemon like yours before."
Leaning close to Rosie, "I don't think that is a costume dear." Her eyes widen and she let out a gasp. "So what are you?"
He gave a slight bow and gave a stupid grin, "I thought you would NEVER ask. You see my name is Delin and I am a Deino which is a dragon pokemon."
"A dragon huh? I haven't heard of a species called Deino." I confessed rubbing my chin, "You are interesting tell me more…"
"Of course, you see I only come from a region that can only be reached by air or by sea. I am from the Unova Region where there are over 100 new species of Pokemon. I am just one of many." He sat down next to us with a smile and looked on into the distance. "I heard of the festival and because I have never met any of the species from Sinnoh, Kanto, Johto, Hoenn, and the Sevii Islands. So for you it's new seeing many of us new species, but seeing you is relatively new to me as well."
"How unique and so wonderful!" Rosie beamed as she quickly grabbed his hand and shook it. "I am Roselyn but my friends call me Rosie and I am a Roselia from the Hoenn region. I am a grass type as I bet you can tell. It's really nice to meet you."
"It's an honor to meet such a lovely woman as you and you are beautiful for a Roselia!" He smiled and blushed. "It's really is great to be here. I know many gijinkas from my region got on the first plane with me to come enjoy this festival." He turned his attention to me then and tilted his head. "What are you big guy?"
Letting out a yawn, I figured I better tell the dolt and educate him. "I'm a Luxray, Xio's the name, and I come the Sinnoh region."
"What type are you?"
I lifted up a finger and let some electricity out, "I will give you a hint."
"WHOA! ELECTRIC!!! SWEET!" He gushed over me with my little amusing trick. He was like a child in a candy store drooling over anything that look delicious. Typical idiot. Now could he just scram or something.
"Do you think you could tell me more by showing me around?" Delin asked with a smile.
"Actually I don-" I began but was interrupted by Rosie.
"SURE! No need to be rude Xio. Come on…" She grabbed his arm and went off as she began to explain everything to him about the different regions. How did I get dragged into this? Sigh.
She continued to tell him everything about the different types, the different regions, and such and then he went on to tell her about the different things that were in Unova such as amusement parks, the weather changes, and the legendary pokemon over there. It was all rather fascinating I have to admit but I didn't really care about any of that.
We watched a fight between a Machamp and a Lucario, which was more interesting to me then whatever Delin and Rosie were talking about. I actually laughed, as the Lucario got his ass kicked because the way he acted was not even the right mind for a fighting type. Believe me, I know. He was hit around and kept getting back up and talking big, but to his dismay, his big mouth wasn't able to back it up.
"Hahahahahahaha! Wow this guy is pathetic." I laughed in amusement watching the Lucario lose from being thrown out of the ring. "What a sap? Really I am glad this was a free show!" I kicked the table in my laughter. This was just so damn comical seeing this guy suffer and being humiliated in front of such a large crowd.
"That's not funny Xio, that's so mean. He did the best he could." Miss Rosie said as she poked my chin on the side. "Besides, do you normally like people being hurt?"
I blinked and turned to her. Her eyes were sad. I guess she was talking about when I hit her yesterday. I just turned away from her and said nothing more.
"Is everything okay?" Delin asked leaning forward to look at us both.
"Yes of course!" Rosie cheerfully replied. I only let out a small grunt as she stood up. "Let's go see the Lucario, he might need some help or something."
"Good idea…" Both of them rushed off to greet him where he was with a young woman.
I approached and it turned out to be Fresia. "Well don't you look lovely tonight Fresia."
She quickly shrugged from surprise and turned with a smile at me. "Hi Xio!"
"You know each other?" So there was a bit of jealousy in Miss Rosie's voice. What was this?
"Yes, she lives at the mansion with us. We met briefly but she is amazingly strong and beautiful." I told them. "I see your outfit flatters your figure."
"Hehe, thank you kindly Xio." She blushed and then introduced us to the man beside her who was biting his lip. "This is the all mighty Luca the man that just fought in the match."
"And lost." Delin added.
I scoffed just for a moment because that was perfect timing.
"Ahh you peeps know nothing. I was taking it easy on him. Yeah!" Luca began to ramble. "
"Of course of course! We know better then that!" I told him though I was actually mocking him at the same time.
"HEY GUYS!!!" A women's voice came from a distance and it turned out to be Estelle and Tanner.
"More of your friends?" Delin asked.
"Don't be stupid…ahh…you stupid looking thing?! They are my fans!" Luca gloated.
"I'm a Deino you dumbass!" Delin snapped.
They both began to bicker amongst themselves and Rosie and Fresia both side and stood next to me to greet Estelle and Tanner.
"Yo what's up!" Tanner saluted. "Been awhile and you all look great. You two lovely ladies look simply amazing."
"Thank you Tanner!" Both Rosie and Fresia said at once.
"Yes and Xio," Estelle began as her tail wagged, "You look very handsome in that outfit. I didn't know how fit you really were."
"Ha ha thanks Estelle dear." I smiled at her. "I see you have won a few stuffed animals."
Luca walked up beside Fresia, "Tch such girly things."
"But I like stuffed animals.." Fresia said softly turning to Luca.
"HEY don't insult the stuffy mister!" Estelle pointed at the Lucario who stood there dumbfounded. "Just because you don't understand how important a stuffed animal is to us ladies. It shows us the soft side of a man and makes him more attractive…"
"Here she goes…" Tanner sighed. "A rant…"
"She is right though." Rosie insisted.
"You see if you want a girlfriend then you got to show yourself and spill out your heart for her and winning her a stuffed animal is a sign of emotions and your romantic side." She nodded.
"Ight I got it! Then I should win you one since you helped me out Fresia." He bumped his fists together. "I will be flipping amazing when it comes to these games. I will win you like 100 stuffed animals!"
"Don't over do it man, might go broke before anything." Tanner warned him.
Then again the questions began as they noticed Delin and he once again began to explain his story to them and again everyone introduced themselves and their regions and what types they were etc. I hate when people repeat themselves I really do. So damn annoying and bothersome. I stood there smiling and pretending I was interested as everyone became acquainted with each other. I hated this damn mess and how many gjinkas there were at the mansion not to mention these two dumb ones around me.
"XIOOOOOOOOOO!" What is with people today screaming my name?
"It's a small Ralts boy?" Estelle said as he quickly ran up to our group. "Are you okay?"
"What's wrong Rally?" I asked stepping forward in the group.
He was breathing really hard and Estelle got down on one knee and began to heal him a bit so the kid could catch his breath. "Thank you….Xio….it's….it's Kiki!"
I blinked and took my hands out of my pockets. My eyes widen as I stared right at him. "What happened?"
Tanner helped Rally up. Everyone was looking at me strangely as Rally continued. "These strange men followed her and took her from the restaurant she went into to clean up. I couldn't find Gaia so I came to you. I do know this Xio, they are bad man and they are going to hurt Kiki." Tears began to run down his face. "You got to save her please!"
"Damn it kid and you tell me this now…." I bolted off leaving everyone behind. I did it without thinking as Rally followed me from behind. He would only get in my way, "Find your sister and I will get Kiki."
"Alright…" With that said he used teleport and disappeared.
So people were after her? No that wasn't it, there was something she did not tell me, something that Gaia was also hiding. I hated that bitch for doing what she did to Kiki but by no means did I ever suspect something like this. This was not something I wanted to deal with today not at all.
I weaved in and out of people as I headed back to where I last saw Kiki. I even jumped over a few of the older folks to get past them and continued on my way. Kiki's scent was not too far off and once I arrived at my destination I could smell her, and the scent of her blood being spilled. My fist tightened because anyone who made her bleed was going to feel my wrath.
Right when I was about enter the dark alley from which Kiki's scent was coming from, another approached as I saw Miss Rosie running a bit flustered. How come she is always following me that blasted woman?
"You realize this is the second time you have run off when I have been with you?" She mustered up to say after catching her breath. "You are just way to fast for me and I just couldn't keep up."
"Humph. Then maybe you shouldn't have followed me then Miss Rosie. That would have been the smart thing to do." I growled with a stern face.
"Are you calling me stupid?"
"No I am just saying it was logical that maybe you should have stayed behind and be with them. You will only get in my way."
"Am I only in your way?" Rosie said looking down at the ground. "Because every time I try to help you, you reject it, take it, or worse….you hit me…"
I placed a hand on my hip, "Yeah about that…you should have known your place at that moment."
"Known my place? Whatever are you talking about?" She stomped her foot and came closer to me. "You talk like my father once did and that disgusting old man. Know my place…know my place….then you call me 'yours' please explain that to me Xio?"
"You know I don't have time for this." This was irritating having a fight with her right at this moment.
Then she gave me that annoyed look. "Do you have something important to do Xio? Because I really want an explanation and I want it now!"
"Argh! GOD DAMN IT WOMAN! Did you not hear that kid earlier? YES! I have something important to do!" This woman is getting on my last nerves I don't have time to have this stupid fight with her small mind. "I will talk to you about it later....this isn't a priority to me right now."
SLAP!
That was very unexpected as she glared at me holding her right hand in the air. "Right this isn't important right now." Her eyes narrowed on me and she gave me the first ugliest side of her that made her less desirable. "Don't even bother giving me an explanation later."
"What the hell do you want from me?!? An apology? Fine I'm sorry. There happy?!?!" I sarcastically answered as I rubbed my cheek.
She stood there even more upset and shook her head, "You don't even care, do you? You hit me when I was only trying to help you and that's the best thing you can say!?!?" She turned her back to me and started to walk off. "Ok, it's fine...Go away now, you were in a hurry…."
I couldn't restrain my anger any longer.
"What the hell is with you? Why do you act this way when it involves me?" I scoffed at her, "I'm sorry, should I start treating you like a princess Roselyn huh? Should I because I bet your sorry little hussy ass has only known that. How to be spoiled rotten and that's what you want in a guy right? Here let me get on my knees and beg for forgiveness and let me grovel for you...WOULD THAT MAKE YOU HAPPY????"
"SHUT UP!!!!!!" She turned to me angrier then before. I had to admit, I liked seeing her like this. At least she wasn't as big of a pushover as I thought she was. But damn she was fucking annoying. "You are acting like an idiot!!!! Besides, I told to leave it like that and go, I've never asked you to beg me or anything..."
I laughed again and walked toward her and leaned in close to her face with a seductive grin. "Oh did I make the little princess angry? Sorry but I am no white knight in shining armor Roselyn. Not even close." I lifted up her hair and turned my cold eyes back to her. "Do yourself a favor and go back to your gecko boyfriend and don't bother talking to me then because obviously you are not the treasure I was hoping you were..."
Maybe that was enough to make her leave me alone. Such a foul woman indeed. I do not understand but that's when the unexpected happen. "I'll listen to you then Xio... " She sighed and then stood up next to me. I suppose she was trying to make me feel a bit inferior, cocky woman. "I'll go away, but I want make something clear, Cain is NOT my boyfriend but think whatever you want, I don't care and don't worry I won't bother talking to you anymore...And sorry for disappointing you! IDIOT!!!!"
She turned away from me and began to walk away, but as she did that, a flashback hit me…
"Sorry for disappointing you….Xio…." It was Lydia crying… "I am so sorry for disappointing you…so sorry…..sorry…."
Watching Rosie walked away, the image of Lydia walking away from me appeared in the place of Rosie. Why was it that there were so many similarities? I can't let her get away, I lost her once I won't lose her again.
My body moved on it's own accord and I grabbed Rosie and pushed her up against the wall and slammed my fist into it right next to Rosie's face. I was breathing hard and looking down at the ground.
"You are such an insolent woman...." I slowly lifted my head to her showing my disgust and anger from the situation. "Tell me.....just tell me what you want from me....why do you follow me? I don't get it...."
She looked at me directly in the eyes, placing her hand against my chest softly. "I don't want anything from you now, don't worry... and I followed you because I was worried, because I was always worrying about you... Can you please move aside now?"
I stood up straight and took a few steps back while my hands staid by my side. "Why should you worry about me?"
She looked down at the ground blushing a tad bit. "I don't know ok? I just...worried...or maybe because I… I like you...but I won't bother you anymore."
"Tch, that is such a worthless emotion.." I grumbled looking to the side.
"Xio!" I turned to her as she approached me. She lifted both of her hands. So she was going to slap me again eh? Not going to happen. This time, I would break both of her arms. That much I was certain of.
Nevertheless, she dove at me and the most unexpected thing happened. She wrapped her arms around my neck and leaned in close to bring her lips to mine. Her eyes were close as I felt the warm tongue of hers enter my mouth. I admit, it was something a bit off guard, but somehow, it felt good. Her arms began to tighten around my neck and after a second her two she let go and took a few steps back from me.
"Yes, you are right...I guess everything is worthless for you Xio... like I said I won't bother you again." Miss Rosie stated as she held her tears back. "Well then, enjoy the festival…" She bowed and walked away from me.
As I watched her disappear into the crowds I slowly touched my lips from the incident that just happened. She just poured out her entire soul to me with that one kiss.
I smiled wickly at the thought of what I could do with her later on. "Stupid girl…"
-In the dark alley-
Obviously these people had thought this through quit well but I suppose they did not plan well enough because me being a Luxray was to my advantage since I could see in the dark. Kiki's scent was growing stronger and I knew I was only about 100 or so feet from her. Once I pinpointed her exact location I noticed there was 10 men guarding the door. Interesting that so many people were there just because of one girl.
As I approached I figured I would do this swiftly and quietly. 10 men equal 10 seconds. GO!
1….Using my speed I jumped above and shocked the first guy and jumped over him…2….landed behind guard and grabbed his neck and snapped it….3....Two of the men noticed and charged me and a quick slice of my claws to their necks and….well you know…4…Uppercut below the next man knocking him out….5 Noticing the deadly weapons on the body before me and threw the daggers at 3 hiding in the shadows….6….heading close to the door used a protect and jumped above one and grabbed him and tossed him into the other guy who both fell into a box which I slammed close….7 One of the men I thought I knocked out attacked again and I elbowed him in the gut so hard his back splattered from his inner organs. 8….
"Well that was quicker then I thought." I chuckled. "I guess I have a new record now…eight seconds."
I grabbed the man's body with my left hand and swung open the door with my right. The moon was shining in as I stood there to analyze what was happening, then I saw her. Some Murkrow guy was on top of her chocking her, so with out much thought I tossed the body of probably one of his minions at him and got him off of her. Kiki rolled over and grabbed her neck as she gasped for air.
The Murkrow guy got up and gasped at the body before him and quickly kicked it to the side. "Who the hell are you?"
I rubbed the back of my head and leaned against the doorframe with an innocent smile. "My name's Xio and I am Kiki's date tonight. My darling just disappeared and I thought I better find her and look! Low and behold I find her with a bunch of trashes!"
"How the hell did you get here? I had at least 10 men out there." He adjusted his jacket and hat as a few more of his so-called henchmen stood near him. There was about 10-15 more men in this room, which ranged from Golems, to Zubats, and even a Steelix. There were others too that I did not pay much attention too. "ANSWER ME!"
"I got here by walking. Hehe I mean that's how typical men get to where they need to be." I chuckled.
"Smartass! You damn Luxray answer me." The Murkrow demanded shaking his fist.
"I thought it was obvious. I took them out and for that guy over there, humph, I killed him." I shrugged taking a step forward.
"All this for her? Well, Xio, I believe that you have no business here and-"
"Actually I am going to make this my business sir. You see, you have spilled her blood and hurt my dear Kiki. So if you please, I will take her and I will be going now." I smiled at him. "I mean if you wish to live a bit longer, I suggest you do as I say."
"Oh ho ho! I don't think so Luxray. The only one giving orders here will be me!" The Murkrow stated with a laughed and putting his hands in his pockets. He gave me a sly smile as his eyes light up. "Do you know who I am? My name is Murphy and I am the leader of a gang in this tramp's hometown. You see, she belongs to me. She has for years now actually and no fucking Luxray will stand in my way!"
I guess I could humor this fool because I knew there were men coming up from behind me ready to attack. Kiki was quivering as she watched in fear. "I honestly have never heard of you my friend. However, I will give you one hour to decide before I take her by force." I glared at him. I believe this little trick will fool his stupid perception.
"An hour? You'll be too late…" He smiled and snapped his fingers.
Here goes. Let's see how good I can act…
"XIO BEHIND YOU!!!" Kiki screamed reaching out to me.
My eyes opened wide and I turned to see a Skunktank with a bat and I was hit on the head. I blacked out as I fell to the ground.
-One hour later-
My ears twitched as I groaned a bit. There was some screaming and laughter. The smell of blood was evident and some of it was different and unfamiliar to me. Damn that hit really was much harder then I thought but it was worth it. But as my eyes fluttered open, I noticed that I was in complete darkness. Geez, a bag.
"Take it off…" I heard Murphy demand from a distance.
Two men took the bag off my head and I noticed that my hands were in cuffs and chained to the ground. There was enough slack for me to stand up but that was all. One of the men kicked me over and laughed at me.
I looked up a bit and noticed Kiki was chained to the wall barely in anything. Her robes were on the ground near her as she stood their shivering in her bra and underwear. But what more surprising is Gaia was on the ground in her own blood barely breathing and the damn kid Rally was chained as well covered in blood as too. It was disgusting, he looked like an animal.
"How long have I been out and where am I." I moaned trying to get to my knees.
"We took you to an abandoned warehouse near the festival Luxray. You have been out for an hour, you have missed a lot actually." Murphy spat as he sat down in a big chair near Kiki. He began to touch her leg and she cried as she tried to move away. "I like you better like this. So innocent and yet so beautiful."
Memories began to run through the back of my mind and I became anxious. It was happening again, everything…all of it….
"Kiki…Kiki he hasn't violated you has he?" I yelled to her as the Skunktank from before and a Magmar grabbed me.
"Stay down dipshit!" The Skunktank roared as he placed his heal on the back of my head.
"He's a feisty one isn't he. He'll be fun to gut later on!" The Magmar told the other as they both laughed.
"Please….leave Xio alone….this has nothing to do with him…" Kiki cried. "I'll do what you ask of me."
"Kiki…." I moaned under my breath.
"Oh of course my dear…I can let him go after I prove my point in front of him that is.." He assured her. I lifted my head up and stared at Murphy with disgust. "Xio don't give me that look. It really isn't suited for a man who is about to die after I have my fun with her.
"What?!?" I growled looking at him.
"Haha! Kiki is mine and you see that sister of hers over there. She didn't agree and now she is lying in her own blood near death and for her little brother, I will let him witness everything that will happen to his sister…"
It was the same no god no….not again… leave her alone…stop touching her…
He began to lead his tongue along her neck and down her breast line as she cried and tried to break free from the chains. "You see Luxray, I plan to force myself into her, I plan to claim her as mine. Haha I told you I will have my way with her in front of her little brother, her sister, and in front of you."
"I won't let you rape her!" I stood up and was quickly knocked down to the payment as the two men held me down with full force. The force was so strong that they even made my forehead bleed. Blood began to cover my right eye.
"You have no choice in this Luxray she is mine and…" He grabbed her pressing his body against her, "I WILL DO WHAT I WANT WITH MY WOMAN! Kiki is my woman and I will do with her as I please. What you call violate, I call pleasure. You call it rape, I call it mating and that my friend is how things go around. She is merely a prize and because of what her stupid family has done, I plan to hurt her and the rest of her family with this small act though it will be pleasing to me."
I said nothing as he continued babbling on. Little did he know, a dark energy was growing and some sparks were flying on the walls.
"Please Murphy just let Xio go….I…don't want him nor Rally to see this…" Kiki rambled as blood fell down her cheek.
"Oh no my dear, they will watch this and the pain you get put through. I will love the helpless your little brother will be in and that man he won't be able to do anything to help you. The screams you will let out HAHAHAHA this will be so delightful my dear Kiki!"
Lightning struck the ground…
"Hmmm?" Murphy turned his head slowly in anger.
"You damn prick….I told you I would give you an hour to make your decision…" Sparks began to form around my body as the two men began to shiver a bit, "But I see your decision is that…I awoke just in time….nevertheless, I won't let you touch her…I won't let her suffer again…"
"HUH?!?" What are you mumbling about?" Murphy sat back down and crossed his legs. "Stop acting like you can do something because you can't, those chains are strong enough to hold the all-mighty Lugia down. Even Mewtwo or Arceus could not break through those chains! Ha you are screwed! You are not only in those chains but surrounded by 100 of my best trained men."
My voice grew darker. "No the one who is screwed is you…I…." I looked up with a sinister smile on my face baring my fangs to him, "I am going to slaughter your men and kill you if you hurt Lydia…"
"Lydia? Who the hell is that?" My face remained the same as he looked at me. He continued, "I see, a dead woman of your past…either way Kiki will suffer because you are.."
The head of the Magmar and Skunktank flew in the air towards him as the bodies of these men fell next to me. I slowly stood up licking the blood off my lips while I smiled. I wiggled my fingers and quickly broke the chains on my arms and lifted the cuffs off my wrists. I whipped away the blood that was dripping down my forehead.
"WHAT THE HELL?!? How did you break out?" He was panicking and Kiki's eyes showed fear as well. Rally cowered in a corner as he tried to stay away from the darkness appearing in the room.
I stretched and gave a big moan. I cracked my neck as I moved it in a circle. Then I set my sight back on Murphy. "Humph, I suggest you take back what you said about Lydia and I promise Kiki will not suffer the same fate….because…" My claws came out and grinned, "You are about to die….any last words?"
Lightning stuck the ground once again.
-END-
13 pages!! 8D Okay I am tired and THANK YOU KRO for helping me with Rosie! I am so excited but who knows what is going to happen...but I can assure you...Xio snapped....as you probably can already tell!! :D
Art I left you some room to create something between Rally, Gaia, and Kiki with Murphy because I want to see her side of view.
SO MANY PEOPLE in this!! Delin even has a place!!! xD YAY for new species!! :3
PLEASE COMMENT!!! OwO I love what people have to say!!! PLUS there is more to come....tehehehe....