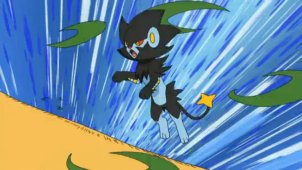 Included: Lux, Shupple, Luca, Chandacy, Mist, Estelle, Delin, Tanner, and mentions of Arc, Hoom and Nyarth.
-Lux-
Well trying to talk to Shupple was a HUGE problem. In this rage she was in, she wasn't listening to anyone and wanted to know what was going on. Even Luca who just happened to pass by became the punch bag of Shupple as she held him against the wall trying to get answers but from my point of view, he knew nothing. Even the other ghost time Chandacy couldn't even figure Shupple out.
Once Shupple stormed off I followed after her. "Shupple calm down, you are only making matters worse if you keep this up." I told her walking behind her. She stayed silent. "Obviously you know something that I don't, but I can tell you, Arc isn't the type of man who wouldn't return to you."
"I just have this sick feeling in my heart that he won't or if he does, he won't be the same," She said continuing to walk towards her room, "If he meets her…"
"Her?" I inquired.
"Umm at this point I don't care if he gets mad at me for telling you." She stopped and turned at me, "Sometimes I don't think he understands my fee-"
I hugged her before she could finish, "I can assure you that he does. However, I don't think he is confident in himself."
She pulled back slightly, "Maybe you're right."
"So tell me." I asked
She began to tell me a little about Lily and how he was treated more like a prisoner then even a dog, made me feel bad. Hell I could relate though I wasn't manipulated. But the pain in my heart from those years and the scars on my back, yes I know what he is thinking.
"I'm sorry I don't know much more then that, I was able to read a little off of Luca's mind but not much." Her tears ran down her face again
"Hey hey it's okay, he'll come back…" Then she started crying harder, "Shupple? Shupple?"
As she cried even harder, I found it to be more difficult to try and comfort.
"Need some help?" I heard from afar, when I turned to see who it was, I saw Mist standing there against the wall with her arms crossed.
She smiled and walked up to Shupple and me and placed a hand on her shoulder, "How about you and I have some girl time? I don't have many friends that are females so maybe as a ghost I might be able to understand you."
"Don't you think we should have all the ghosts in order?" Another voice and then I felt the chill as if someone walked through me. That's when I saw Chandacy reappear.
"Ahhh…" I was a bit surprised.
"Sorry Lux I know we were going to meet up for lunch and talk but it looked like you needed help. Do you mind if we do it later?" Mist asked.
"Ladies please!" I bowed to Chandacy and Mist.
"Thanks Lux!" Shupple told me as the three of them went into Shupple's room.
I figured I better continue what I was planning for my day.
-After 12 noon-
Lunch was pretty productive so after eating, I stood within the ballroom. Cracking my knuckles, I knew it was time for clean up but from the second I stepped into the room, I knew this was going to take me awhile.
First I started with throwing away anything that was garbage and man was there garbage. Tch, we really did cause a mess.
I turned off the air conditioning in the room to give me a work out, and make me sweat as I did this since apparently I wouldn't have time to work out later and besides, I needed to get the alcohol out of my body and sweating was the perfect answer to my problem. Even after an hour, I hadn't cleaned much up but all the garbage was thrown away. I was already breaking a sweat so I tossed my shirt to the side and started using thunderbolt to knock down all the decorations down that were paper and caught them in a garbage bag as then fell.
Next, I began the nitty gritty. As I filled a bucket with soap and water and got on my knees scrubbing the floor. Rocking back and forth and I cleaned the scuffmarks, water, and other things that might have stained the floor. I was nearly at it for 10 minutes, when the door opened I was lost in thought until I heard my name.
"L-Lux-kun?"
I blinked as I scrubbed the floor and slowly turned to her as the glistening of sweat dropped off my body. My tail wagged to the side as I looked at Estelle.
"W-what happened to your back?" Her hands were over her mouth and shocked standing there in her pajamas.
"Umm?" I turned a bit red from her in her PJs. "My back? Well-"
I had always kept this hidden from her when we were kids. So telling her now would be strange but I assume she wanted the answer now.
Sitting down on the floor as she approached, "I've had these since I was 6 years old." I sighed, "Sorry I never wanted you to see these."
"Why didn't you ever tell me?" She walked to my back slowly as her eyes didn't leave them.
"Because as innocent as you were as a child, I didn't want to expose you to something so hideous." I looked the other way as I felt her fingers run across my back slowly. "Besides, you are a drama queen sometimes."
I felt her head on my shoulder, "I am not."
I chuckled, "Are so?" Then I mimicked her voice when she was a child, "Ohhhhh Lux-kun, you's not wary nice. What happened to yous backs? Ewwww those are icky boo-boos!"
She gave a slight giggled as she continued to run her finger across my back, "I wasn't that bad and I didn't sound that manly."
"Ha that's my best attempt to do a female voice," I smiled, "Besides, I got these from being whipped as a child from Team Galactic when I wasn't strong enough to protect my village."
There was silence between us, "You are plenty strong Lux-kun."
"Maybe…but at certain times, I wasn't strong enough to protect you either…" I murmured under my breath. "Something I still regret."
"Lux-kun you evolved though. Into a Luxio!" She came and sat next to me as she kept her eyes on the ground.
"True, but even as I lost my memories, there was an empty void in my life." I turned to her as I place my arms behind me to keep balanced, "So do you care to tell me why you are so upset?"
"I-I am not." She stuttered.
I poked her cheek, "Don't lie, your eyes are swollen. Besides, I can smell Tanner all over you, care to tell me what happened?"
"No…" She paused, "I don't know, its all so confusing."
"Confusing how?"
She sighed and buried her face in her lap. "Tanner….he told me he loved me."
My heart didn't react for some odd reason, actually, to be honest, I had that feeling after seeing him and watching him. It was inevitable and he would have eventually come to this, and I knew that. However, even though I heard her say that, I did sweat a little more as my heart ached.
"You accepted right?" I inquired a little more.
"I did but I am so confused, after what happened I am not sure if I love him or not. My emotions, I…I don't understand them at all." I could hear in her voice she was trying to hold herself back. "I just don't know what I want. Was it that hard with Miss Hoom?"
So she had to bring her up again, "No…it wasn't difficult. You just kind of know, however, I can say I didn't expect what did happen between us. Nevertheless, I was very happy with Hoom and enjoyed the love between us." She didn't say anything as she kept her eyes from meeting mine. I sighed, "However, there was this void in my heart that I could never fill nor could she. I never told anyone about it before. I guess sometimes you realize you care about something but you know very well you can't have it."
"You really have grown mature over the years Lux-kun." I heard her whisper.
I chucked, "Only sometimes."
"Is there something that you want?"
"There is." I closed my eyes as I laid down beside her. "Regardless, what are you going to do?"
Turning to her on my side, I looked at her. She was processing her thoughts but I could tell this wasn't an easy decision for her. "Estelle."
"Hmm." She finally snapped out of it and looked at me.
"One thing I have always regretted was forgetting about you when we were kids. It wasn't by choice but I am glad that I found you again and regained what we had when we were kids." I swallowed, she was my first love and that feeling hasn't ever changed. "Our friendship. So whatever you choose, as your friend, I am behind you 100%."
She blinked an then quickly hugged me, "Lux-kun."
I held her tight. This….this felt so right. I wanted her for myself but this wasn't fair for me to take her away from Tanner when I was with Hoom. They were just developing. This was a delicate situation.
"Estelle.." I pushed her away slightly with my hands holding onto her shoulders. "I do want you to think about this, if you do choose Tanner, you need to realize that you will always have a second person within his body. Roland will ALWAYS be there."
She shivered a bit, probably from the thought of it.
"He is a personality, no, an identity of his own. If you can accept and love Tanner, then you also have to accept and love Roland." I sat up and asked her directly. "Can you do that?"
There was silence. She closed her eyes and lowered her head again into her lap. I came up and embraced her from behind. "Just follow your heart okay?" I gave her a slight kiss on the cheek gently.
Pushing myself up and extending my hand, "Come on, you need to freshen up…"
She was a bit flushed in the face, however, that gentle hand of hers reached out to mine. "H-hai!" She said as I pulled her up but she ran right into my chest…my heart skipped a beat. I was lying to her but I felt guilty too. I can't tell her my real feelings.
Hopefully she didn't feel it.
"You're right I should go freshen up and go back and talk to Tanner." Then that genuine smile came back on her face, "You gave me the courage to follow my heart."
Then she blinked as I bowed with a smile, "Then at least give me this honor to dance with you before you make your decision since you and I weren't able to share a dance together."
"Oh Lux-kun," She came close as I held her left hand and placed the other on her hip as we began to slow dance with a waltz in the ballroom. I realize I had no shirt on but as I hummed a melody to Whitney Houston's "And I will always love you." As seconds turned into minutes she followed my every moment as we danced together. We were in perfect sync with the other. As I looked into her beautiful orchid eyes, only the thoughts of our childhood and the happy times that we had together. I have to accept, even though I didn't desire too, that Tanner would have a wonderful life with her. That much I was certain of.
As our dance came to a close, we both stepped back and bowed. There was nothing more to say because I believe my dance showed how I felt. She quietly turned around and exited the ballroom.
I fell to my knees and slammed my first into the ground. "Damn it!" I felt so sick letting her go for the second time, but this time, by choice…
-2 Hours Later-
"Alright all done!" I cheered clapping my hands together. "Hell yes everything is clean and done! Now all I need to do take the trash out!"
As happy as I may sound it was the only way to keep my mind off of what occurred earlier with Estelle. I needed to keep my entire being from thinking about it. Just go on. Life does go on and will get better!
Tossing the 3 very large bags over my shoulder and heading out I decided to leave my shirt behind and come back to get it after I was done. As I carried the trash through the hall, I heard laughter in the air as I saw Delin chasing after Nyarth. I guess they were playing a game of tag.
After I was done I headed back to the ballroom to get my shirt. I was a bit sweaty still so a shower was indeed needed. As I entered the ballroom the door closed behind me and before I could do anything about it, something grabbed my neck and slammed me against the wall. The force of the impact caused me to cough up my own salvia. I was trying to catch the air but the hands, no, should I say tentacles were keeping me from breathing, as they got tighter.
"Gawr…what are you doing Tanner?" My vision was blurred but there was no other that could do this. I just heard the slight laughter under his breath, so I was mistaken. "Or should I say Roland?"
His grip was tight and I could barely get a small breath of air in. "Well well well! I never thought it would be this easy to catch you off your guard."
"Yeah well," I had no excuse bastard was playing dirty with that cocky grin of his. Looking him in the face as he approached me and smacked my cheek. He was teasing me now.
"You know I don't really like you, actually you are more of a pain then anything." He said to me. "And I don't like how smart you are, telling Estelle those things!"
"Pfft it was merely the truth!!!" I growled grabbing his hair with my claws. "Can't handle I suppose? From what I see Roland is that you are getting stronger while Tanner is getting weaker."
"You are half right, I am getting stronger but Tanner is also very much aware of what I am doing. He just doesn't have the balls to go through it like I am to dispose of you."
"Oh?" I swung my claw at him but he quickly dodged, nevertheless, my intention as to have him let me go which he did.
He was bent over in a fighting position, "I think it is time to dispose of you kitty." He lodged right at me smiling manically, "I just add a few more scars to that bare chest of yours."
He came at me with full speed and the intent to kill; it had been awhile since I felt that when it was a battle but nothing I feared. He jumped into the air as he began a poison jab but when he got close I merely blocked it with my arms and held him for a second. He was shocked and quickly jumped away as I watched him.
"Cocky prick! Don't under estimate me!" He came at my again with more poison jabs and I merely dodged and glared at him as he continued to hit me. I even disappeared after one attacked and kicked him away causing him to crotch down holding his stomach. His eyes were black as coal and filled with hatred. "Fight me for real your ass hole!
"I refuse." I said coldly. "If you, really love Estelle then you should know she detests fighting."
However, that didn't stop him from using a solar beam against me which I ultimately used a protect but even with a blink I lost track of were he was but I sense him right behind me. "Time to die…"
BOOM!
"Direct hit!" He roared as he laughed as the smoke began to leave the room from the broken windows that were destroyed from the blast. "I know you aren't dead yet, so please show yourself."
I stood in the direct pathway of the hit as the smoke began to clear. My arms were in front of my face that blocked the impact.
"About time you take me seriously." He cackled while his hair moved up and down.
I lowered my arms showing the marks all over my body. It was a last minute choice but that power wasn't the same as a normal solar beam and with killing intent, it was 10x stronger then that. It was a risky decision but it was all I could think of.
"I've only seen this with Tanner's eyes, but its finally nice to see this side of you Lux."
"Pfft you have no idea what I am, unlike you, I am not psychotic!" I growled at him.
He sneered at me raising a hand. "So do you want the good news or the bad news?"
I blinked, "What?"
"It's simple really, which do you want first."
"I always like to end on a good note, so let's hear the bad news your daisy!" I chuckled at him.
His eyes narrowed while he sinisterly grinned, "Bad news eh? Well, Estelle chose…"
-END-
Hehe who did she choose? I leave that up to Nae! Way to leave you all hanging xD Oh well! Hope you enjoyed!!!