Yep I made a wallpaper with Derpy and the Blue Screen of Death. I'm sorry. I had to. It was too much to resist. So I thought I'd share it with everypony. Feel free to download it and use it on your desktop. Even funnier if you use it on a Mac
So here you guys go. Derpy broke Windows. But which version lols?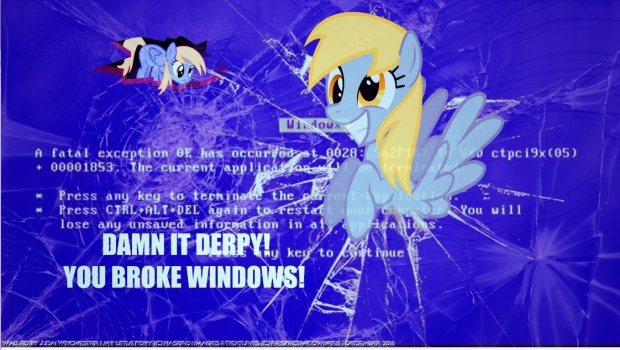 Should I upload it for real to theO? Let me know what you think everypony in the commments. Thanks for viewing/laughing/and/or downloading.