For the time being, I will be posting my wallpapers here because they are not showing up when I upload them here to theO. I apologize for the inconvenience. For some reason, the giant thumbnail of the wallpapers are not showing up and another person here is having the same issue. Until it gets fixed, all future wallpapers will be showcased here for the time being. Again, I apologize for the inconvenience.
-=-=-=--=--=--=-=-=-=-=-=-=-=-=--=-=-=-=-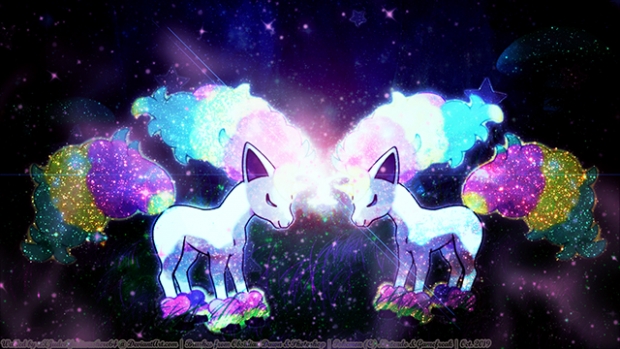 This is a wallpaper I created featuring the lovable and adorable Galarian Ponyta that is going to be appear in the new Pokémon games. I tried to make them look like two unicorns using their magic to light up the dark forest around them. Very happy with how this one turned out.
DOWNLOAD HERE

-=-=-=--=--=--=-=-=-=-=-=-=-=-=--=-=-=-=-
WALLPAPER FOR PERSONAL USE ONLY! If you find my wallpapers being used on other sites without my permission, please for the love of Ra let me know! I've discovered my wallpapers being used on AliExpress and being sold as Playmats. Please don't post my wallpapers without permission and credit! Thank you!