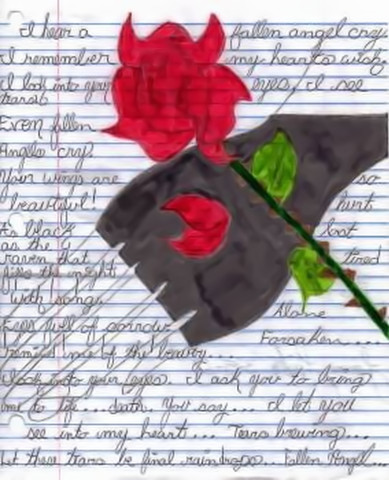 Date: 10-19-07
Hidden Darkness
Beyond the white clouds and the blue skies there is a dark cloud that will never die.
Beyond the sun and it's pure light there is a dark moon hidden out of sight.
Love can be as simple as one pure kiss .
But darkness destroys all and love ceases to exist.