Ladies and jellyfish, (haven't I said this before...) I'm finally trying my hand at making my own cosplay. Not from scratch necessarily, (I'm not that skilled) but I bought some patterns that I'm going to modify.
In total I plan to do three for this upcoming con, but the first one I'm working on is Princess Bubblegum with the outfit from the episode "What Was Missing". I think the outfit is so adorable; here's a pic for all who haven't seen the episode: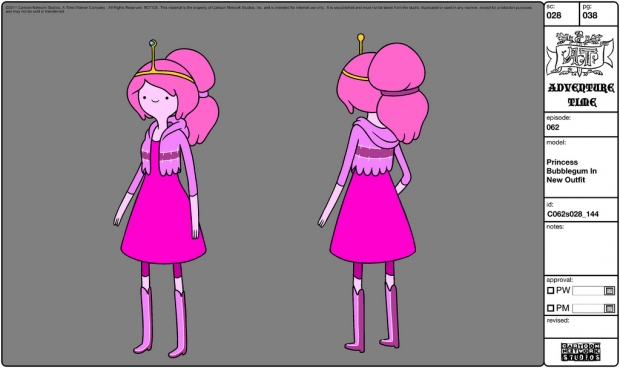 I almost finished the dress, but it didn't come out right so I had to start over. Guh. I plan to take pictures of the progress though, which I'll put up in my WIP world. I finished the crown, but I don't have my camera with me so I can't upload it.
Still, I hope it comes out all right, and I won't look too weird with pink skin.