Hi there! and welcome to my world. i'm shan chan ^_^ nice to meet/see you!
there's some infor bout me
fave anime:black butler,yugioh(all of them),pokemon,bleach, and many others
fave char: Yugi(yugioh), yami/atum(?)(yugioh),Ash(pokemon),Ciel(black butler),Grell(black butler),ichigo(bleach),Grimmjow(bleach),Jaden(yugioh gx),chazz(yugioh gx),yusei(yugioh 5d's),Yuma(yugioh zexal),and so many others
my oc: Kyo long(my 1# one), cre,zane(2th one),shan ali( my newest one), and Ra-kun(name after Ra, god of the sun),Spar, eilz, Moco, kai, William,Siel(base on ciel from black butler), Co.,Mo, Val, Shara, lee-lee,Kevin, many others.
My fave ocs(some I love better than others//I'm a bad mommy//):Kevin, Kyo long,Zane lat,cre lat, Ra-kun, Shan Ali, Siel, William, many others
what i look like: short black hair, I wear dark colors, i only shorts or jeans.my shirts are dark colors, I'm tomboyish. i'm the oldest of two, me and my little bro.
more infor: I love cookies! i hate the color pink and light colors(sorry) I like black or dark colors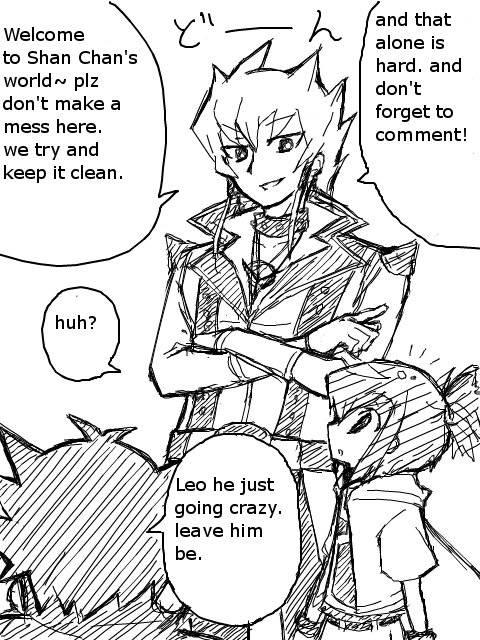 i'll post werid things and i love crossover stories and yoai!(some times yuri)
My boy friend is mike aka as undertakercosplay to this site. i love to draw
cya
~Shan chan~