Hi! welcome to Kim Hyung Jun's World...tehehe... i'm just a big a fan so i created a world for HIM!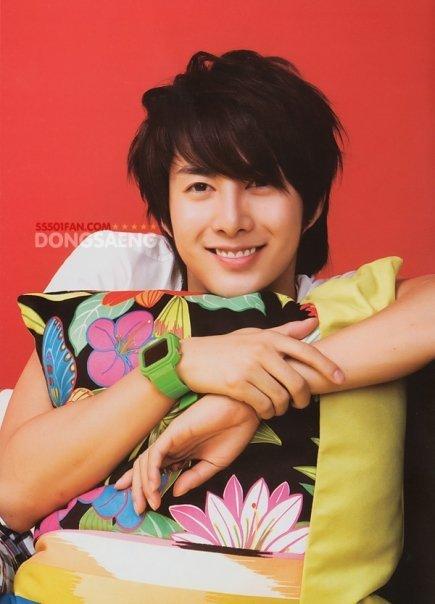 Background information
Kim HyungJun
Born August 3, 1987 (1987-08-03) (age 22)
Origin Seoul, South Korea
Genre(s) K-Pop,J-Pop,Pop,Ballads
Occupation(s) Singer
Years active 2005–Present
Label(s) DSP Entertainment
Associated acts SS501
Solo
Impossible Goodbye (Sayonara Ga Dekinai) ('Kokoro' August 2007)
I Am ('U R Man' November 2008)
Hey G (SS501 Solo Collection 2009)
Single Album
Men From Mars, Woman From Venus Feat Miso (9 April 2009)
Blood type : O
Physique : 181cm, 66kg
Education : High school affiliated to Dankook University
Hobbies : Computer games, weight training, listening to music
Talents : Swimming, dancing
Motto : Walk and walk.
They are scouted either by auditions or by casting directors, these 5 strangers then started their grueling training consist of musical and also dance before they can perform together.
The team's leader, Kim Hyunjoong was someone that clearly stood out and was hand-picked by the casting director. The second was someone that was picked later after all the others had been selected, when a friend introduced Heo Youngsaeng and he auditioned and was chosen this way. The third, Kim Kyujong was picked through a contest that DSP put on. He got through all the tough competition and was later chosen for the group. The fourth, Park Jungmin, was chosen through the audition as well, but his career as a VJ was something that gave him a lot of points for the judges to view him favorably upon. The last, the baby, Kim Hyungjun, was the first to be chosen before anyone else. He waited patiently for the rest of his members to be chosen; therefore he has the longest amount of official training.
I'D LIKE TO THANK THE SITES WHERE I GOT HIS PICTURES AND HIS BACKGROUND INFO ( I DO NOT OWN THESE PICS, I JUST GOT THESE FROM VARIOUS SITES)