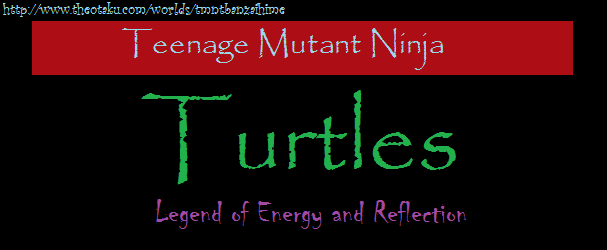 TMNT: Legend of Energy and Reflection (力と反射の伝説, Chikara to Hansha no Densetsu)
TMNT: Gaiden Ginga Omaké (外伝銀河おまけ, Lit. "Galaxy Short Story Bonus")
The story of the TMNT who soon meet the Kunoichi and their newest enemy along with an old foe the Shredder!
Rating: Pending
Genre: Action, Adventure, Fantasy, Finding a Place in Life, Ninjas, and Romance
Copyrights belongs to Kevin B. Eastman and Peter A. Laird (Mirage Studios/Imagi and Nick©1984-2012)
Doujinshi and fanfiction copyrights©9/2012 Dragon Anime.