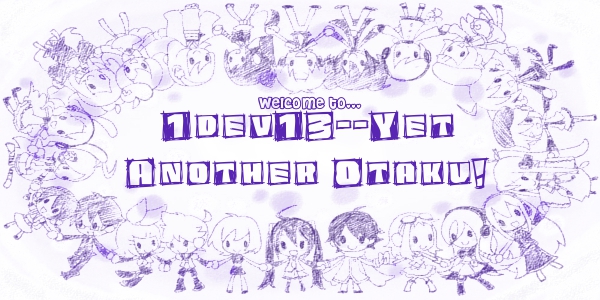 Welcome to my little corner of the internet!
Here, you may visit my blog, which is chock full of YouTube videos, music, images, and whatever else I stumble upon.
About Dev-chan:
Age: 15.5
Gender: Female
Birthday: September 13th
theOtaku Anniversary: August 20th
Favorite anime/manga: The Melancholy of Haruhi Suzumiya, Kuroshitsuji, Durarara!, Elfen Lied, Hetalia: Axis Powers...MUCHOS OTROS (Many others, XD).
♥♥♥