You know theOtaku gifts? Particularly the following?
I'M SPAMMING FILLING THEOTAKU WITH KITTENS. CLICK THE KITTEN TO SEND YOUR OWN KITTEH! >D
Not only with tumblr GIFs, but also gifts in the form of kittens!
Enjoy your kittens, people! >D 823 subs, holy cats! :O *Huggles and snuggles (O-o;;;) all of you~!
As Chi says, WHAT'S THE MATTER WITH YOU DEV?: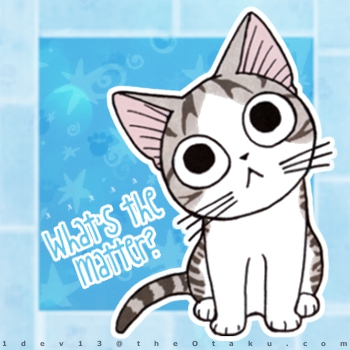 GIRL, YOU MAD?
Yes. Yes, I am. You can blame my other identity, Hyper Dev! I should totally draw a picture for that, XD
Now, INVITE ALL YOUR MINIONS TO THIS KITTEN WAR. LET THIS GO DOWN IN THEOTAKU HISTORY! >D
~*1dev13*~
Last post for the day, I swear.