Hi well i made this world for me and my lil sis lulu727.So were going to post our favorite bands,somethings about our life and like how we feel about it,and some ramdom stuff that wont make sense!!!
Other people can also join the world as well and do ramdom stuff no matter how stupid it might seem!*w*
And here's our theme song for this world!love it!

And here's a ramdom pic of elmo and his brother!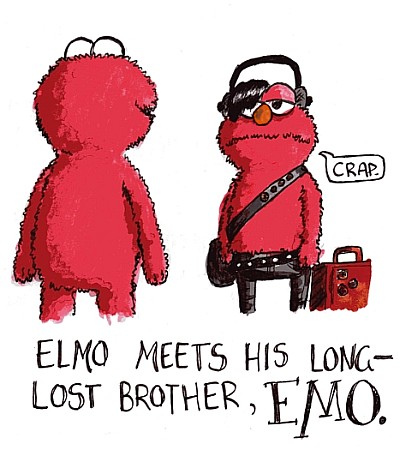 Guest posters
~~~~~~~~~~~~~~~~~~~
lulu727
XxPicklejuice01xX
lapaperninja
akatsuki15
kandafan