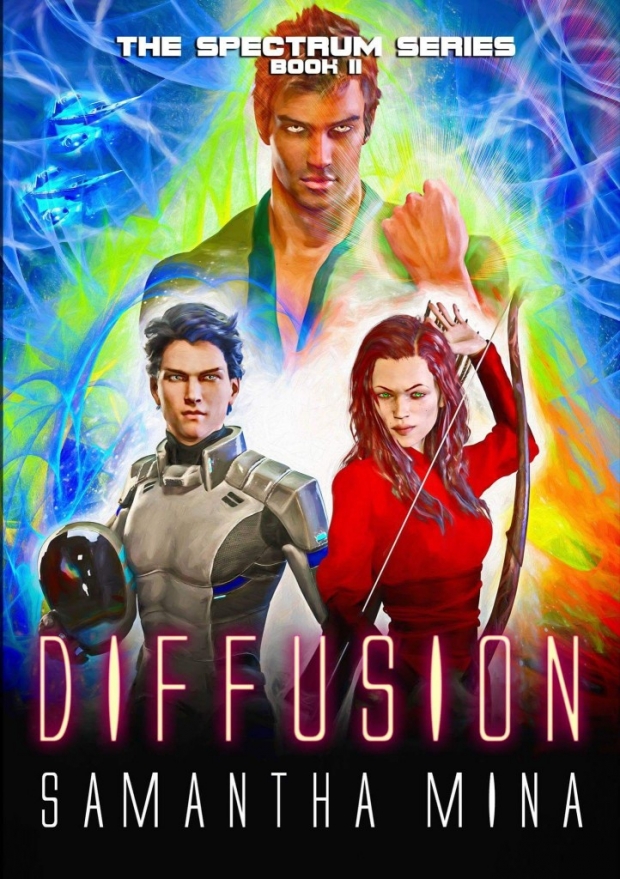 "USA LITERATURE CHOICE AWARD" WINNER: Sci-Fi/Fantasy Category
~~~
Purchasing Info:
Available in paperback, e-book and audio-book via
Amazon.com
Barnes & Noble
Books-A-Million
Audible
iTunes
Scrawl Books
Google Play
Various Other Nationwide Distributors
Various International Distributors
****************************************
Synopsis:
(Spoiler warning for those who have not read volume 1)
In the wake of the spectrum's diffusion, the Island of Fire finds itself with neither magic nor technology, plunged into chaos and poverty. Scarlet July, no longer imbued with her extraordinary gifts, struggles to lead the revolution against the totalitarian government. Frightened and alone, she seeks support from her childhood acquaintance, Ambrek Coppertus, whose complicated past casts a shadow upon his motives.
Three-thousand miles north, in the ice island of Ichthyosis, Diving Fleet Admiral Cease Lechatelierite learns the victory he declared is short-lived. Despite the diffusion, his enemies figure a way to continue the international war, threatening the very coherence of the alliance that sustains his nation. Separated and scarred, will Scarlet and Cease find a means to save their peoples before it's too late?
~~~
The six-novel Spectrum series follows an eclectic cast of young adults fighting to survive and find their place and purpose in the wars plaguing the dystopian, future world of Second Earth. From fantastical world-building, to combat sequences, to geopolitics, to the exploration of a soldier's psyche, to racial and social commentary, to the turmoil and confusion that comes with the teenage years, to forbidden romance, this sextet is a fast-paced, character-driven, sci-fi/fantasy adventure for the Divergent and Hunger Games generation.
****************************************
<< Back to Volume 1: Spectrum ("American Fiction Awards" Recipient: Young Adult Category)
See Volume 3: Crystallized ("USA Literature Choice Award" Recipient: Romance Category) >>
Return to Series Overview
Head HOME