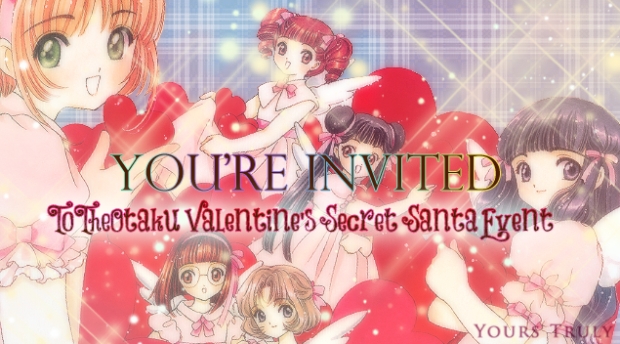 Lovely lovely banner by the amazing Yours Truly! <3 Thank you SO much!! It looks wonderful!
Admissions are CLOSED! Sorry! >.<
Welcome to the Valentine's Day TheOtaku Secret Santa Event for 2013!
This year, there's gonna be something a little different to start off the new year- a Valentine's Day SS! I, aragorn1014, and my really good friend Ryuchu will be co-hosting the event for 2013!
NOTE: This Secret Santa Event is only for drawings/fanart!
If you're unsure about how SS events work, click HERE!
The rules are all listed in the first post HERE!
Please read the parts in bold at least, if you don't want to read the whole thing. >.<
You can find a list of everyone who's participating in this event HERE!
If you have any questions, feel free to ask us!
Best wishes!<3